About us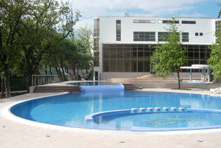 The company was started in 1994.
"Aqua Engineering" is one of the leading companies in Southern Russia specialized in design and construction of swimming pools, water parks, and dolphinariums.
Our main areas of expertise are: full-cycle design of sanitary and water treatment systems, including construction and commissioning works; waterproofing structures; procurement and supply of equipment and water treatment chemicals.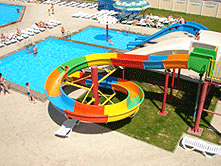 Through its many years experience in design and construction, "Aqua Engineering" developed a large body of expertise it applies to every new project. At the same time, we are always on the lookout for new technologies and original solutions which allow us to optimise the costs of each project. Our experience in managing large-scale projects allows us to minimise the time required for project completion.
Our staff consists of high-caliber professionals with many years of successful experience. The combined expertise of our engineers and managers allows us to successfully realise even complex projects, such as water parks, as well as unqiue projects, such as water parks and dolphin aquariums.
We follow european guidelines while ensuring strict conformance to russian building standards. All projects are done using CAD systems.